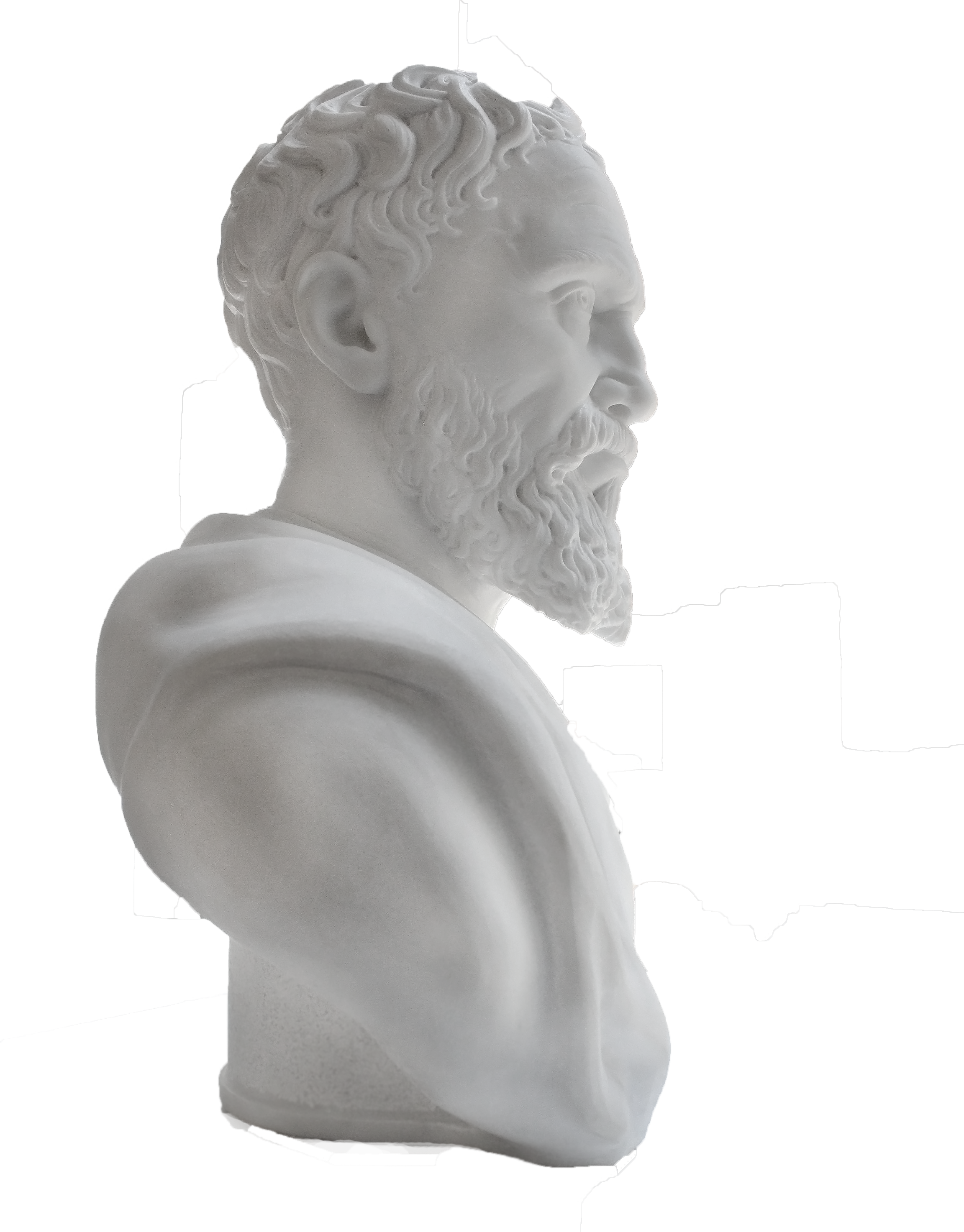 This series developed from the desire to be able to bring multiple disciplines and artists together in a process that allowed for each expert to leave their own mark on the work.
From the initial clay model, to the digital scanning and 3D rendering of the work, to the milling and hand finishing and detailing; this series brought together artists from multiple artistic disciplines. Together, the Collective pushed the boundaries between traditional fine art and technology.
Michelangelo was without doubt one of the most inspirational and talented artists in modern history. During his life, the western world underwent what was perhaps the most remarkable period of change since the decline of the Roman Empire. The Renaissance saw changes in all aspects of life and culture, with dramatic reforms sweeping through the worlds of religion, politics, and scientific belief. Michelangelo was one of the most fervent advocates of this exciting new philosophy, working with a remarkable energy that was mirrored by contemporary society.
Digitally created, robotically milled, and incredibly detailed and finished by skillful artistic hands. His bust has been sculpted from the very same Statuary Marble from the quarries in Carrara that Michelangelo used himself.
The North American Sculpture Collective presents their Artist Bust Series where each bust was created by a team of designers, engineers, and artists who came together to combine traditional techniques and digital technology to create this series.